Program Overview Videos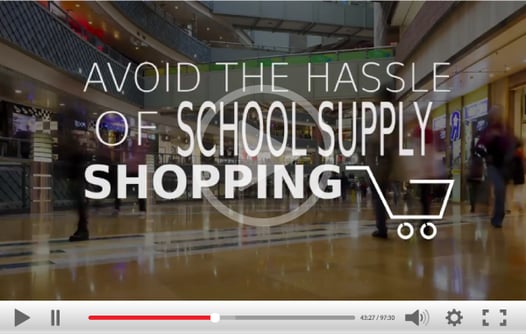 We've created two videos you can share with parents either via email, on social media, or your website.
The 1-minute video gives an overview of how the program works along with the benefits of how parents save time and money with EPI school supply packs. The 10-second video is just a pack being filled with supplies and is a good option for adding motion to your social media posts.
Embed Video on your page. Copy & paste code below.
1-Minute Overview Video
<iframe width="560" height="315" src="https://www.youtube.com/embed/1KF8JE0sKg8" frameborder="0" allow="accelerometer; autoplay; encrypted-media; gyroscope; picture-in-picture" allowfullscreen></iframe>
10-Second Pack Video
<iframe width="560" height="315" src="https://www.youtube.com/embed/Q1f3FT8mRKk" frameborder="0" allow="accelerometer; autoplay; encrypted-media; gyroscope; picture-in-picture" allowfullscreen></iframe>